Little Fangs Studio is a fursuit building company based at the foot of the Rocky Mountains in Alberta, Canada. We have been making fursuits under this name since 2017, but our artist started making fursuits way back in 2004. We are proud to offer unique, hand sculpted, wearable art for the furry fandom.
The artist
Silent Ravyn is primarily a traditional artist, specialising in watercolour, coloured pencil and marker, as well as natural scenes and feral characters.
Since they discovered the furry fandom in 2003 they were fascinated by the wonderful costumes and the idea of becoming an animal, or bringing a character to life with only fur and foam. Out of this passion they began building fursuits of their own, and loved every moment.
There was about a 10 year gap in fursuit building while they attended university and began their career as a web developer, but once life settled down they couldn't help getting back into fursuit creation again. And so Little Fangs Studio was born.
Silent Ravyn attends a number of conventions each year, usually with a dealer's table during the day and running around in fursuit by night!
Check out Silent Ravyn's art gallery at Foxwolf.ca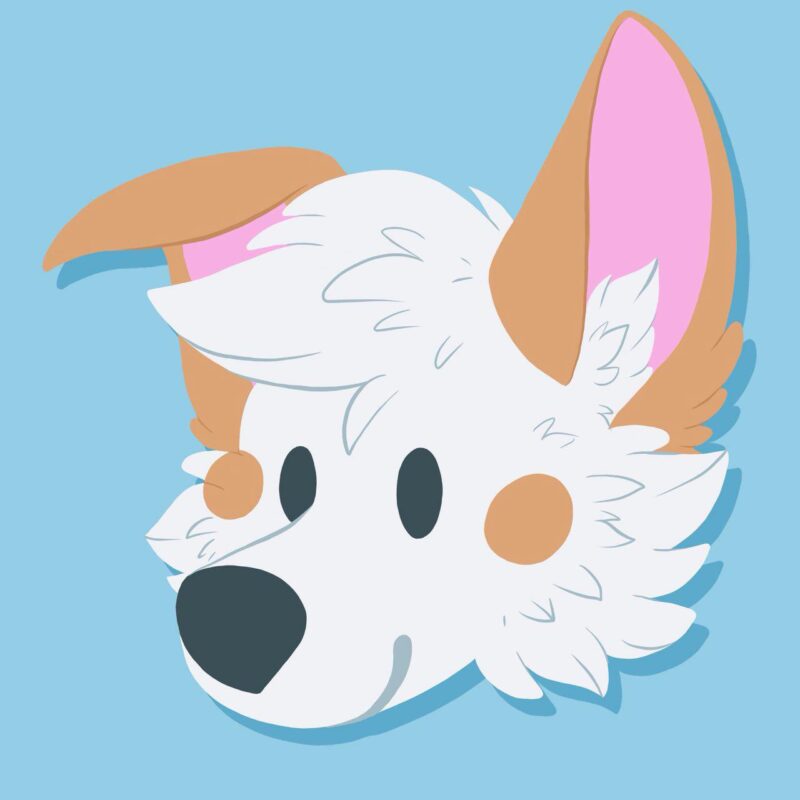 Silent Ravyn
Artist and fursuit builder
All of our fursuits are hand made with love. From start to finish, we want to create a costume that is well thought out, comfortable and durable.
Only the best materials are used for our projects. We don't cut corners, and love to get into the details.
We believe in our work, so if anything goes wrong within the first 2 months of owning one of our fursuits, our warranty covers any repairs necessary. Please see our Terms of Service page for more details.
We are proud of our style, which has been developed over years of practice, trial and error, and has been inspired by trends in the fursuit-making community. Our work tends to reflect our own 2D art style.
We will never imitate another maker's style, even by request, so please do not ask. Sorry, but that just isn't who we are.
Every head is hand carved and customized to best suit your species, so no two fursuits will ever be alike.
By choosing a Little Fangs Fursuit you will have a piece of wearable artwork that is unique and stands out in a crowd.
We love, respect and value the earth. Nature is what inspires us to create in the first place. Although we acknowledge that fursuit building has an environmental impact, we do our very best to reduce waste in every way possible.
To the greatest extent of our knowledge, Little Fangs Fursuits are 100% vegan (containing no real fur, suede, wool, leather or other animal products).
All paper marketing and shipping materials are made from recycled content, and are reused whenever possible.
Our studio runs on 100% renewable electricity with Bullfrog Power.
We reduce waste as much as possible in our shop by not ordering more material than we need, efficiently patterning, and reusing tools and templates where we can.
We are dedicated to creating a product that can last for a long time, and encourage mending rather than replacing.
We are LGBTQ+ owned and operated.
We are pleased to provide a safe space for anyone who identifies as LGBTQ+. With our understanding of the language and culture, you can confidently be yourself when communicating and working with us.
We are committed to helping our customers express themselves through fursuiting, however they identify, and will never turn down a commission due to the size/shape of their body or physical ability.
We only take small batches of commissions to ensure nobody is waiting years for their fursuit.
In fact, we have an 18-month guarantee: if your fursuit is not done within 18 months after the date the full payment was made, you are entitled to a full refund (including the non-refundable deposit) if you wish to cancel.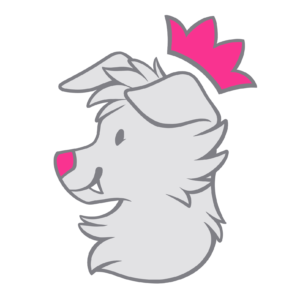 In the spirit of respect, reciprocity and truth, we would like to acknowledge that that we live and work on the traditional territories of the people of the Treaty 7 region in Southern Alberta, which includes the Blackfoot Confederacy (Siksika, Piikani, and Kainai), the Tsuut'ina, the Stoney Nakoda (Chiniki, Bearspaw, and Wesley), as well as the Métis Nation of Alberta, Region 3.