Frequently Asked Questions
Please review this FAQ before contacting us to make sure your question hasn't already been answered. If you don't find your answer here, feel free to contact us at littlefangsstudio@gmail.com
What is required from the customer to make a fursuit?
Fursuit heads: We will need a head circumference measurement. To measure this, use a measuring tape around the widest part of your forehead and the back of your head. Try to keep the measuring tape parallel with the ground.
Fursuit feetpaws: We will need to know your shoe size, whether that size is in men's or women's, and whether you prefer the feet to be built on running shoes or crocs.
Fursuit bodies: To make your body we will first need a duct tape dummy (DTD) from you. Please mail it to the address we provide once your order has been accepted. We will only return DTDs upon request.
Fursuit tails and handpaws are one size fits all, and do not require any measurements.
What is a DTD?
A duct tape dummy (DTD) is essentially a cast of your body. Once made, it can be folded up, shipped to me, and stuffed so that I have the exact size and shape of your body to work with when building your fursuit body. This is helpful to create the perfect fit as I can measure and try the body on the DTD. Measurements alone can only go so far, so Little Fangs Studio requires a DTD for any commissions that include a fursuit body.
There are many great tutorials online for how to make a DTD. Check out some of these:
https://www.creativemochi.com/duct-tape-dummy-tutorial
http://dia.critter.net/tutorials/dtd/
How long will it take for me to get my fursuit?
We only takes small batches of commissions to ensure our clients aren't waiting too long for their fursuits. We know the waiting is the hardest part!
While we cannot guarantee when your fursuit will be completed, we can give you an estimate. This may range from as little as 3 months to a full year. Please understand that we are a small, one person team, and fursuit building is not our only job. While it may take some time to complete your fursuit, we want to be sure we are doing the best job we can, and are not rushing things.
For your peace of mind, we guarantee all fursuits will be complete within 18 months of final payment and receipt of DTD. If for any reason your suit is not complete by this time, you are entitled to a full refund including deposit, if you so choose.
Can you finish my fursuit in time for my next convention?
We understand the awesome feeling of debuting your new suit at a con with all your friends! While we will certainly do our best to have your fursuit complete for a convention, we unfortunately cannot guarantee any deadlines.
If there is a certain date or convention you would like to have the fursuit for, this must be discussed up front during the ordering process. We may also require the payment and DTD delivered by a earlier date in order to have the best chance of completing on time.
The most important thing for us is providing you with an awesome, quality fursuit that you can enjoy for years to come. We will never rush our work, even if it means potentially missing a deadline.
What are the fursuits made of?
All our fursuits are made from new synthetic material. Here is a breakdown of each part:
Head: Our heads are built using carved foam on a balaclava base. Each head is individually carved, and then coated with sewn fur fabric. The small details are done with minky and fleece. The eyes are plastic with mesh irises.
Handpaws: These are made with sewn fur fabric, and minky pawpads and claws. They are stuffed with polyfill.
Body: Plantigrade bodies are made only of sewn fur fabric, while digitigrade bodies include polyfill-stuffed padding.
Feetpaws: These are built using carved foam on a shoe base (either crocs or running shoes), then covered with fur fabric. These may also have minky claws and pawpads.
Tail: All tails are made using polyfill-stuffed fur fabric. Armature tails may use foam, pvc or a metal frame to help them stand upright.
Why are your prices in USD?
We are sometimes asked why we charge in US Dollars instead of Canadian Dollars when we are based in Canada.
Truthfully, I used to post my art prices in Canadian Dollars, but I ran into so much confusion because most people would either assume the prices to be in USD or they would be unfamiliar with the exchange rate. This caused many people to assume the art cost much more than it actually did. I found it much easier to post my prices in the world's "common currency", and accept that there might be some fluctuation on my end due to the exchange rate.
We understand the currency exchange can be frustrating for fellow Canadians, however I can assure you the price we are getting after exchange is approximately the amount we would charge if we listed our prices in CAD. This is not a money grab, simply an easier way to communicate the cost of our services to a global audience.
Where do you ship to?
We ship anywhere in the world! Please be aware, however, that international shipping can cost more, and you may be responsible for duties or customs fees when the package arrives. Little Fangs Studio cannot predict the cost of these fees, nor are they included in the price of your fursuit.
As always, the cost of shipping is to be paid by the buyer on top of the cost of the fursuit.
While we charge a flat rate of $100 for shipping in Canada and the continental US, please contact us for a quote if shipping is required anywhere else. We generally shop around for the best price and value between UPS, DHL, Canada Post and FedEx.
What if I have allergies?
Please advise us of any allergies you may have before placing your order.
If the allergy is to any sort of material, chemical, or scent, we can work with you to try to eliminate that allergy from the suit building process. If we cannot build the suit without involving your allergy, we may unfortunately have to advise you that our costumes may not be suitable for you, and we would prefer to come to this conclusion before any transaction is made to avoid disappointment and complication.
If you have pet allergies please note that we do have one small, short haired dog (a boston terrier cross) and one hypoallergenic, short haired cat (a russian blue). They do not shed much, but they do spend time in our studio while we work. If your allergies are severe, it may be best to find a maker with no pets, otherwise an initial wash of the fursuit before wearing it may help.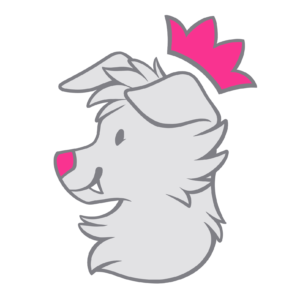 In the spirit of respect, reciprocity and truth, we would like to acknowledge that that we live and work on the traditional territories of the people of the Treaty 7 region in Southern Alberta, which includes the Blackfoot Confederacy (Siksika, Piikani, and Kainai), the Tsuut'ina, the Stoney Nakoda (Chiniki, Bearspaw, and Wesley), as well as the Métis Nation of Alberta, Region 3.