Your fursuit will last longer the better you take care of it! Here are some tips and tricks for taking care of your Little Fangs Fursuit
The handpaws and bodysuit (with padding removed) are able to be washed by machine.
When machine washing, use only a delicate cycle on cold, with the bodysuit turned inside out to preserve the fur. Front loading washers are best. Top loaders are fine as long as they do not have a column in the middle.
If you don't have a good washer, hand washing the suit in a bathtub of cold water works just as well.
If you have a big enough washer the tail and leg padding can be machine washed as well, but must be dried very well after as the stuffing can remain damp. It is best to spot clean these.
The head and feetpaws can only be spot cleaned. You can do this by wiping/rubbing the dirty spot with a cloth of soapy water, then using clean water to wipe the soap away. To get a deeper clean, you can use a Bissell carpet cleaner/Little Green machine or something similar.
The inside of the head and feet can be disinfected by spraying with rubbing alcohol. The alcohol will kill all bacteria and evaporate without leaving a smell.
As a general rule it is safest to air dry each fursuit part.
If your dryer has a "No Heat" or "Air Fluff" function you can use this to dry the body, hands, padding, and tail if it fits. Make sure this setting uses no heat at all before attempting to dry a fursuit part.
Ensure any sewn-in padding is not holding water, and wring it out before machine or air drying.
If hanging the suit to dry, make sure it is not pulling or particularly heavy in any areas, or the fabric may stretch. If this is happening, just lay the suit out horizontally instead.
Brushing the fursuit after it is dry will ensure a nice fluffy look for the next time you wear it!
Never use a hair dryer to dry a fursuit part.
The best way to keep your fursuit looking great for years to come is to store it gently in a cool, dry place. Make sure the parts are not pressing too tightly against each other for long term storage.
An Actionpacker or Rubbermaid tub works very well to keep the suit from dirt, dust and getting crushed in storage, as well as makes it easy to stack with other suits. Cardboard is not recommended as it will not keep moisture or flooding out.
When storing the fursuit make sure it is completely dry. A small amount of moisture could cause damage or a musty smell.
While at a convention or other multiday event, make sure to hang your suit up to air out whenever you aren't using it. Spraying it down with an antibacterial like diluted rubbing alcohol or Febreeze can remove odors and keep it relatively clean while it isn't being washed. Washing as soon as you get home is important.
Some people like to store their fursuit with dryer sheets in the head and feet. This isn't necessary, but it can keep your suit smelling fresh and pleasant each time you use it!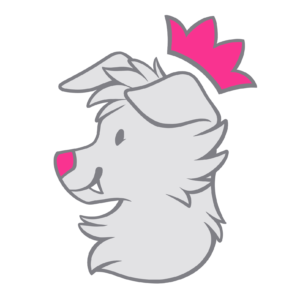 In the spirit of respect, reciprocity and truth, we would like to acknowledge that that we live and work on the traditional territories of the people of the Treaty 7 region in Southern Alberta, which includes the Blackfoot Confederacy (Siksika, Piikani, and Kainai), the Tsuut'ina, the Stoney Nakoda (Chiniki, Bearspaw, and Wesley), as well as the Métis Nation of Alberta, Region 3.