The following steps will guide you through the process to getting your very own fursuit! This will help you be prepared for anything we may need from you, and clarify what to expect from us.
Step 1: Prepare your Character Concept
In order to make your fursuit just the way you want it we will need a reference sheet or concept of your character.
If you have a specific design in mind we will need a reference sheet with at least 2 poses (front and back) and very clear indications of the markings and colours. 3 poses is preferred, if possible. Badges or other character art are unfortunately not sufficient. Please note that you must be the owner of your original design.
If you have a general idea of the species and colours you want, but are willing to give us some artistic freedom, you may submit animal photos and/or let us know some colours you like. We will take your ideas and run with them, making you something very cool and brand new!
We also accept full artistic freedom commissions, where you trust us to surprise you with a fursuit design based on very loose guidelines, or none at all!
Please do not send us any reference material that is NSFW.
Step 2: Submit an Application
We may accept commissions either by quote form or by auction. Either way, you must submit your character concept to us.
For quote form applications, a form on the Get a Quote page will become live for a certain length of time. This form will ask for your character concept, what type of fursuit you want as well as any features and upgrades you are interested in. We will review all applications and select a limited number of designs to work on in the next batch. Due to a high number of applications we unfortunately cannot accept all the projects we want to! If you don't get in don't worry, you can always apply next time.
For commission auctions, we will list a ladder style auction on The Dealer's Den. These auctions generally start at a minimum bid for just a fursuit head, then add parts as the bidding rises toward the price of a full suit. Prior to the auction we will ask for anyone interested in bidding to submit their character concept for approval first. We will also accept character concepts during the auction, but bidders must have our approval before bidding. Auctions only happen if we only have time to take on one fursuit commission.
To find out when commissions and auctions are available follow our Twitter!
Step 3: Acceptance and Payment
If your design has been accepted or you won the auction – congratulations! You are well on your way to getting a Little Fangs Fursuit!
The next step is to secure your commission slot with a deposit. This will be 30% of your quote or the winning bid. This amount goes towards purchasing the supplies to build your suit, and therefore is not refundable.
When your commission is accepted we will let you know approximately when construction will begin on your suit. We will need the full payment to be complete by then in order to start work on the suit. We can't start any work until 100% of the payment has been made, so please try to be on time or your suit may be delayed!
Payment plans are accepted! Please arrange this with us during the quote phase, so we can schedule our projects accordingly. We prefer to keep payment plans to 3 months or less, unless your fursuit is scheduled to start construction later than that.
Step 4: DTD and Measurements
The only thing left that we need from you is your DTD and/or measurements so we can ensure your fursuit fits just right. We will let you know what measurements we need from you and the address to mail the DTD, but here is a general guideline:
Fursuit heads: We will need a head circumference measurement. To measure this, use a measuring tape around the widest part of your forehead and the back of your head. Try to keep the measuring tape parallel with the ground.
Fursuit feetpaws: We will need to know your shoe size, whether that size is in men's or women's, and whether you prefer the feetpaws to be built on running shoes or crocs.
Fursuit bodies: To make your body we will first need a duct tape dummy (DTD) from you. Please mail it to the address we provide once your order has been accepted. We will only return DTDs upon request.
Just like the full payment, we will need these to arrive with us before we can build the parts. Make sure they arrive on time to avoid delays!
Step 5: Wait and Construction
Now comes the hard part – waiting for your fursuit to be built!
While we cannot guarantee when your fursuit will be completed, we can give you an estimate. This may range from as little as 3 months to a full year. Please understand that we are a small, one person team, and fursuit building is not our only job. While it may take some time to complete your fursuit, we want to be sure we are doing the best job we can, and are not rushing things.
While you're waiting we can add you to our private Telegram channel where we post WIPs of suits under construction, so you can follow along as yours is built.
Once your suit is complete, we will do a photoshoot to show you how it all looks together!
Now that your fursuit is complete you only have to wait for shipping, and then you can become your animal self!
Shipping is an additional cost paid at the same time as the rest of the suit. While we charge a flat rate of $100 for shipping in Canada and the continental US, please contact us for a quote if shipping is required anywhere else. We generally shop around for the best price and value between Canada Post, UPS and FedEx, and always provide tracking. Additional insurance is optional, please ask us about this during the payment phase.
Once your suit arrives it is all yours to enjoy! We love seeing photos of our fursuits 'in the wild', so please feel free to send any our way. And most importantly… Have fun!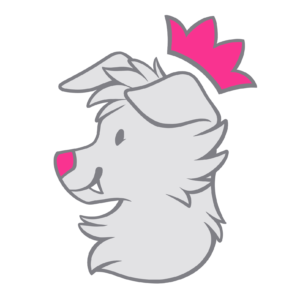 In the spirit of respect, reciprocity and truth, we would like to acknowledge that that we live and work on the traditional territories of the people of the Treaty 7 region in Southern Alberta, which includes the Blackfoot Confederacy (Siksika, Piikani, and Kainai), the Tsuut'ina, the Stoney Nakoda (Chiniki, Bearspaw, and Wesley), as well as the Métis Nation of Alberta, Region 3.