Please review our Terms & Conditions before placing an order with us.
By purchasing or commissioning a fursuit from Little Fangs Studio you indicate that you agree to be bound by our terms outlined below. These terms may be revised without advance notice.
All commission pricing posted is only a guideline based on simple designs. Actual prices may be higher depending on the complexity of the design. The quote for any fursuit is under our discretion and relies on a variety of factors. Once a quote has been sent to the client it is valid for 90 days, after which a new quote may need to be determined. Pricing is locked in once an order has been accepted by the Studio and the deposit has been placed.
Spaces are limited and the projects we accept are not first-come-first-served. We will accept applications and choose which designs we want to work on, or commissions may be accepted by auction. In this case, designs must be approved prior to bidding.
We reserve the right to refuse any order at our own discretion.
We do not keep waitlists, but rather open for small batches of commissions periodically.
Reference sheets must be very clear and have a minimum of 2 views (front and back). 3 views or more is preferred. Character designs must be final upon placement of order. Future changes are highly discouraged and may incur fees and delays.
The character must be an original design belonging to the client. It is no fault of Little Fangs Studio if the commissioned design either does not belong to the client, or looks similar to any other character.
Fursuits created by Little Fangs Studio may not be altered without permission.
I prefer to make: mammals of all types, rare & unusual animals, hybrids, fantasy creatures, avians, naturally coloured creatures, brightly coloured creatures
I will not make: copyrighted characters, quad suits, fursuits based on another maker's style, robots/cyborgs/fursuits involving mechanical parts
Unfortunately it is not possible to enter into a contract or financial agreement with a minor, so we require all customers to be 18 or older. If you are a minor and wish to purchase a fursuit from us, please have an adult or legal guardian do so on your behalf. We reserve the right to ask for ID and proof of age, as well as the right to refuse service to anyone that will not provide sufficient proof.
All orders must provide a non-refundable 30% deposit in order to reserve a commission slot or ownership of a premade. In the case of commissions, this deposit covers the purchase of materials in order to build the fursuit.
Payment plans are accepted.
For premades, full payment must be received within 90 days of purchase. The fursuit cannot be delivered, nor additional work begun, until full payment has been made. Failure to follow this timeline may result in the premade becoming available to other buyers once more.
For commissions, full payment must be made prior to work beginning on the fursuit. We will give an estimate of when we will be able to start work on the fursuit, and full payment must be received by that time. Failure to follow this timeline may result in the commission being pushed to the bottom of the list, or in extreme cases cancelled.
PayPal, Credit Card and Money Order are all acceptable forms of payment. Please indicate which type you would like to use when placing your order.
Residents of Canada must be charged GST/PST/HST based on the province they reside in. I will be basing this on the address provided for shipping. At this time international customers are exempt from sales taxes.
Cancellations, Refunds and Returns
Little Fangs Studio understands that unexpected situations can come up in life, so cancellations by the customer are permitted during the queue and construction phase. Once the fursuit is complete, cancellations are no longer possible.
If a cancellation is initiated by the client, a refund minus the deposit will be provided. The deposit will be kept to cover any materials purchased or work already done. The only exception to this rule is if the commission has not been completed within 18 months of final payment/DTD delivery. In this case the client is entitled to a full refund including deposit if they choose to cancel.
Little Fangs Studio reserves the right to cancel any order at any time for any reason. If the Studio cancels the order, a full refund will be provided including the deposit.
If any work has already been completed on a cancelled fursuit commission, Little Fangs Studio reserves the right to alter the design of the character in order to sell the suit as a premade.
Returns are not accepted by Little Fangs Studio under any circumstances.
Little Fangs Studio only takes small batches of commissions to keep customers from waiting too long for their fursuit. While we try to complete projects within only a few months, please allow up to 18 months from the final payment/DTD delivery for the fursuit to be complete. If the fursuit is not complete by this time, the client is entitled to a full refund if they choose to cancel.
As a general rule, Little Fangs Studio does not work with absolute deadlines. If there is a particular date or convention the client would like the fursuit for, this must be communicated up front, at the time of order. In order for the fursuit to be completed in time, it is imperative for the schedule of payment and receipt of DTD to be met. While we will do our very best to meet this deadline, it is never guaranteed.
Due to our small team and the moonlighting nature of this business we can not do rush orders, even with additional payment. Our apologies for the inconvenience.
During the course of construction Little Fangs Studio will post work in progress photos (WIPs) to a private Telegram channel for clients. This is to show proof of work and also to ensure the design is coming along properly. Any questions and feedback may be sent to our email littlefangsstudio@gmail.com.
If we have made a mistake in the character design or a requested feature (ie. outdoor feet were made instead of indoor feet) the client must let us know as soon as possible so we can remedy the error before getting too far along. Changes required during construction due to mistakes made by the Studio will be done free of charge. If the client waits until the fursuit is complete before mentioning a design problem, the client may be charged time and materials to fix it.
Reference sheets must be very clear. Any mistakes made due to unclear reference sheets may incur charges to the client.
Revisions to the character design after the order has been placed are highly discouraged and may incur both fees and delays. Fees may include cost of additional material as well as $30/hour for fixes to already built parts. Please make sure you are happy with your character design before placing an order.
We do not accept change requests on our style or construction methods.
Little Fangs Studio can ship anywhere in the world from our location in Canada.
The cost of shipping is to be paid by the buyer in addition to the cost of the fursuit. A flat rate to Canada and the continental US is offered, but anywhere else requires a shipping quote (please contact us for more information). Shipments may be made via Canada Post, UPS or FedEx. We will always provide tracking for the package. Additional insurance may be purchased by the client.
The client acknowledges the possibility of duties and/or customs fees on international deliveries (including to the United States), and agrees that it is their responsibility to pay any such fees. Little Fangs Studio cannot predict the cost of these fees, nor are they included in the price of your fursuit.
Free local pick-up or at-con delivery (for the cost of luggage) may be possible. Little Fangs Studio only attends select cons each year, so this may not always be available. Please arrange for this well in advance.
All Little Fangs fursuit parts come with a 60 day warranty. This warranty begins upon delivery of the fursuit to the client (as indicated by shipment tracking). We take pride in our work, and guarantee both the quality and materials of our fursuits for this first 60 days. If the client has any issues with the fursuit upon arrival, or after use during this time, they can contact us and we will perform any necessary repairs free of charge (client pays shipping).
This warranty does not cover normal wear and tear, or abuse and improper care (please see our Care Guide for more details on how to properly maintain your Little Fangs fursuit). Any alterations or repairs done by others will void the warranty of this suit.
After the initial 60 days we can still perform repairs for a fee. Our rate for repairs is $30/hour and the client must pay shipping both ways.
All fursuit parts must be fully and properly cleaned before sending in for repair. Failure to do so may result in the fursuit being shipped back without repair.
By purchasing and wearing a fursuit, you acknowledge the fact that it may hinder your ability to see, hear and move around. Additionally, you acknowledge this style of costume is warm and may cause overheating or dehydration. Little Fangs Fursuit heads are built on a fitted lycra base and are therefore not wearable with glasses. It is recommended to use contact lenses while fursuiting if you need glasses to see. Piercings should be removed or secured with medical tape to avoid catching on the material.
Any and all allergies must be disclosed before a fursuit order is placed, so that we may change our process or materials. In the case that no change can be made to alleviate the allergy, we will advise that our costumes are unfortunately not suitable for the buyer. Little Fangs Studio bears no fault if the buyer is allergic to the fursuit and has not disclosed such allergy.
Any accident or injury incurred while wearing a fursuit from Little Fangs Studio is no fault of the Studio. Please enjoy safely, take breaks, drink lots of water, do not use heavy machinery, and keep the company of a handler whenever possible.
Website and Social Media Content
Little Fangs Studio reserves the right to post photos and videos they have taken of any fursuit built by the Studio, to this website or any associated social media platform, unless otherwise agreed with the client to refrain from posting. These photos and videos are the property of Little Fangs Studio and may not be reproduced, posted, or claimed to be the property or representation of anyone else. Photos of client suits may be used by the client only.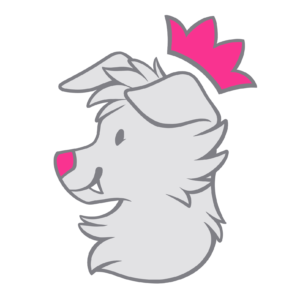 In the spirit of respect, reciprocity and truth, we would like to acknowledge that that we live and work on the traditional territories of the people of the Treaty 7 region in Southern Alberta, which includes the Blackfoot Confederacy (Siksika, Piikani, and Kainai), the Tsuut'ina, the Stoney Nakoda (Chiniki, Bearspaw, and Wesley), as well as the Métis Nation of Alberta, Region 3.